Government Contract Compliance Consultants & FAR Lawyers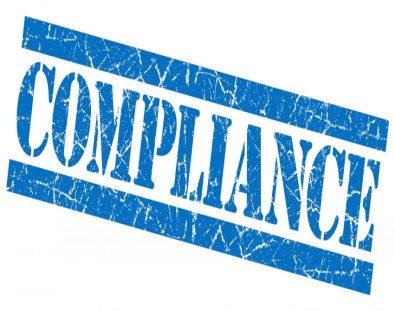 FAR Compliance Lawyers Keeping Contractors From Suspension or Debarment
<!xml:namespace prefix = "o" /><!xml:namespace prefix = "o" /><!xml:namespace prefix = "o" /><!xml:namespace prefix = "o" /><!xml:namespace prefix = "o" /><!xml:namespace prefix = "o" /><!xml:namespace prefix = "o" /><!xml:namespace prefix = "o" />
Call our compliance attorneys and consultants at 1-866-601-5518.

WhAgencies take government contract compliance very seriously. When a contractor is in non-compliance with a government contractor, it faces the risk of termination for default or suspension and debarment. With law offices in Washington, DC and in Denver, Colorado. The government contract attorneys FAR consultants at Watson & Associates serve as legal advisors and consultants to large DOD contractors and small businesses across the United States and overseas to provide proactive measures that minimize risk and disputes with government contracting agencies.
As Former federal contracting procurement executives, and attorneys that handle federal procurement litigation on a daily basis, we offer government contract compliance services that focus on:
Procurement Integrity; New and Continuing Requirements<!xml:namespace prefix = "u1" /><!xml:namespace prefix = "u1" /><!xml:namespace prefix = "u1" /><!xml:namespace prefix = "u1" /><!xml:namespace prefix = "u1" /><!xml:namespace prefix = "u1" /><!xml:namespace prefix = "u1" /><!xml:namespace prefix = "u1" />

Self-Governance Approaches

Areas of Increased Monitoring and Investigation

New Statutes, Regulations and Cost Allowability Rules

Conducting Effective Compliance Reviews

Voluntary Disclosure of Wrongdoing

New Contractor Vulnerabilities, Liabilities and Rights

Criminal and Civil Proceedings for Noncompliance

Organizational Conflicts of Interest (OCI)

Compliance Issues

Developing an Effective Compliance Program
...and more.
Our government contract compliance lawyers and FAR consultants provide a valuable resource to assist contractors in developing and managing effective, efficient, ongoing compliance programs. We help with compliance issues such as:
Your contractual obligations

Areas of controversy and special complexities

Suggested procedures

Practical problems and case studies

Recommendations for action
FAR Compliance - Develop Meaningful Internal Compliance Controls - Avoid Termination
The federal government is the largest customer for commercial contracts and services. Although it is a very lucrative business, the risk and obligations can be substantial. As a government contractor, you may find that you are now responsible for a myriad of compliance rules and regulations. You also wonder whether you should engage outside experts or train your staff. It is a tough choice. However, it is always better to engage outside contract compliance experts when the risks can be substantial to your business future. This is where our government contract compliance attorneys and consultants can help.
Failure to comply with government contract clauses and additional compliance laws can be fatal to your organization. The government contract compliance consultants and FAR compliance attorneys at Watson & Associates, LLC serve as counsel to several federal contractors across the United States. We make sure that all federal contract compliance terms are met. Our compliance consultants and attorneys also provide immediate access for prompt answers and guidance. Our lawyers provide a wide array of services including:
If the contracting agency determines that you are substantially not in compliance with the terms and conditions of your federal contract, you may face a termination for default. You can become liable to the government for any damages resulting from the termination. Having a government contract compliance attorney on your team can prevent such a devastating blow to your organization.
Non-compliance can cost you your contract

Get immediate access to lawyers that are familiar with the FAR

Gain insight on how to avoid litigation
Avoid Suspension and Debarment
Another result for compliance failure is suspension or debarment. This proceeding restricts or extinguishes your ability to do future business with the federal contracts. As your compliance lawyers and consultants, we will ensure that you stay abreast of any land mines that can affect your success and performance.
Nationwide Government Contract & FAR Compliance Services
Federal contract law allows our government contract compliance lawyers to represent clients regardless of their resident state.

Watson & Associates

can represent businesses in Alaska, Arizona, Arkansas, California, Colorado, Connecticut, Delaware, Florida, Georgia, Hawaii, Illinois, Indiana, Kansas, Louisiana, Maine, Maryland, Massachusetts, Michigan, Minnesota, Mississippi, Missouri, Montana, Nebraska, Nevada, New Hampshire, New Mexico, New York, North Carolina, Ohio, Oklahoma, Pennsylvania, Rhode Island, South Carolina, Tennessee, Texas, U.S. Virgin Islands, Utah, Vermont, Virginia, Washington, Washington, DC, West Virginia, Wisconsin, and Wyoming.
Our U.S. firm also helps DOD contractors in Afghanistan and Iraq construction efforts.
Cities in which we offer government contract and FAR compliance and management services include Anchorage, AK; Atlanta, GA; Austin, TX; Chicago, IL; Colorado Springs, CO; Dallas, TX; Denver, CO; Indianapolis, IN; Las Vegas, NV; Los Angeles, CA; Miami, FL; Philadelphia, PA; San Antonio, TX; San Diego, CA; San Francisco, CA; San Jose, CA; Santa Clara, CA; and Tampa, FL.
Additional Services
If you are a government contractor seeking a single source for all of your procurement legal and business concerns, Watson offers the following services:
· Government Termination of Contract support
· GSA Schedule Consulting
· Bid protests litigation
· False Claims Act Defense Lawyers
· Small Business Program guidance
· Government RFP and Proposal Writing Services
· Government Contract Consulting
· Government Contract training
· Government Contract Management
Contact us For Immediate Help
For cost-effective and experience government contract compliance attorneys, contact our attorneys at 1-866-601-5518 or e-mail us at attorney@governmentcontractconsultant.com.
Watson & Associates, LLC
1629 K Street, NW, Suite 300, Washington DC, 20006
(202) 827-9750.
or
13721 East Rice Place, Suite 106
Aurora, Colorado 80015
(720) 941-7200
(866)601-5518 (Toll Free)
Call us today for all of your government contract compliance needs.