Government Contract Consultants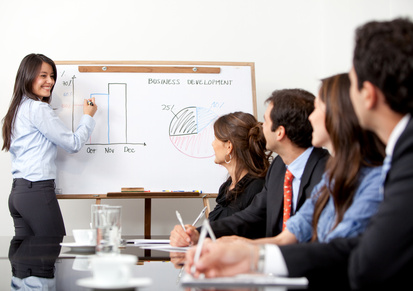 Call our consultants toll free at 1-866-601-5518
Watson & Associatesí government contract consultants has a reputation of building long-term relationships with contractor executives to strategize, plan and execute tailored road-maps that lead toward increased revenues, minimizing adverse actions and when necessary, aggressively litigating adverse actions by government agencies. Our government contract consulting services are built by lawyers and former government contracting executives. With this level of experience, clients can immediately our ability to think out of the box, develop substantive plans of action to secure and keep federal projects.<!xml:namespace prefix = o /><!xml:namespace prefix = o /><!xml:namespace prefix = o /><!xml:namespace prefix = o /><!xml:namespace prefix = o /><!xml:namespace prefix = o /><!xml:namespace prefix = "o" /><!xml:namespace prefix = "o" /><!xml:namespace prefix = "o" /><!xml:namespace prefix = "o" />
A summary of our government contract consulting services include:
Nationwide and overseas representation
Federal law allows our government contract consultants to represent clients regardless of their resident state. Watson & Associates can represent businesses in Alaska, Arizona, Arkansas, California, Colorado, Connecticut, Delaware, Florida, Georgia, Hawaii, Illinois, Indiana, Kansas, Louisiana, Maine, Maryland, Massachusetts, Michigan, Minnesota, Mississippi, Missouri, Montana, Nebraska, Nevada, New Hampshire, New Mexico, New York, North Carolina, Ohio, Oklahoma, Pennsylvania, Rhode Island, South Carolina, Tennessee, Texas, U.S. Virgin Islands, Utah, Vermont, Virginia, Washington, Washington, DC, West Virginia, Wisconsin, and Wyoming.
Our U.S. firm also helps DOD contractors in Afghanistan and Iraq construction efforts.
Cities in which we practice include Anchorage, AK; Atlanta, GA; Austin, TX; Chicago, IL; Colorado Springs, CO; Dallas, TX; Denver, Colorado; Indianapolis, IN; Las Vegas, NV; Los Angeles, CA; Miami, FL; Philadelphia, PA; San Antonio, TX; San Diego, CA; San Francisco, CA; San Jose, CA; Santa Clara, CA; and Tampa, FL.
Contact us online or call us toll free at 1-866-601-5518 for a free initial consultation.