Washington DC Government Contract Lawyers & Law Firm

<!xml:namespace prefix = "o" /><!xml:namespace prefix = "o" /><!xml:namespace prefix = "o" /><!xml:namespace prefix = "o" /><!xml:namespace prefix = "o" /><!xml:namespace prefix = "o" />

<!xml:namespace prefix = "u1" /><!xml:namespace prefix = "u1" /><!xml:namespace prefix = "u1" /><!xml:namespace prefix = "u1" /><!xml:namespace prefix = "u1" /><!xml:namespace prefix = "u1" /><!xml:namespace prefix = "u1" /><!xml:namespace prefix = "o" /><!xml:namespace prefix = "o" />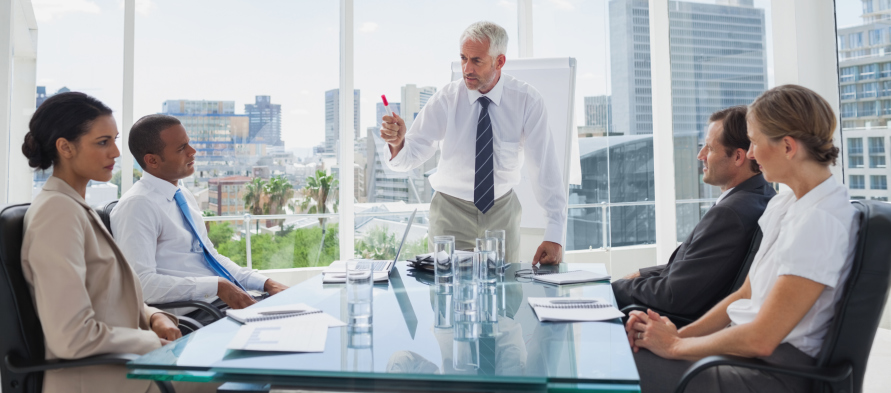 Protect Your Company's Reputation. Call 1-866-601-5518 - FREE INITIAL CONSULTATION

Watson & Associates' federal government contract lawyers and consultants provide cost-effective solutions to governments contractors across the United States and overseas that are seeking to increase revenues and minimize unnecessary litigation. Our procurement attorneys frequently help clients to navigate through the complex FAR regulations and nuances that can prevent litigation and adverse actions from the agency.

<!xml:namespace prefix = "u1" />

Our 30 Years of experience in federal government contracting is a weapon specifically utilized by contractors nationally. Helping contractors that are doing business with the federal government is what we do.
Protect your company revenues and minimize litigation;

Free initial consultation and legal services at a fraction of the cost of larger law firms;

Protect your company from suspension or debarment;

Work with attorneys that have worked for government contracting agencies;

Get candid and trustworthy advice (allows you to make more informed decisions)
Call 1(866)601-5518 for a FREE INITIAL CONSULTATION or Call Our Washington DC Office at 202.827.9750
Summary of Our Government Contract Law Services:
Proposal Writing Consulting
When it comes to proposal writing strategies, compliance and competitiveness, small business and large contractors alike struggle with adjusting to how the government agencies select bids for award. As gpvernment contract attorneys, we utilize our experience as former government source selection officials to help contractors adjust their old proposal writing habits to how agencies are commonly rearranging their award strategies. Read more…
Government Small Business Help
In Washington, DC and all states, Watson & Associates' government contract lawyers have a unique experience and understanding of government small business programs and GSA Schedules. We help small businesses to qualify for specific Small Business Administration (SBA) Programs such as 8a Certification, HUBZone, Woman-owned programs and Service Disabled Veteran-Owned programs.
Our law firm has successfully reversed the SBA in adverse decisions.

Small businesses also benefit from our guidance with teaming agreements, joint venture advice and mentor protégé guidance.
Watson's government contracts practice is proud of its unique ability to adequately handle small business procurement legal issues.
We understand that Small businesses have a tougher time in federal procurement. Therefore, we make sure that we have the skill and experience to foster favorable results.View our Blog for Help Information about Various Government Contracting Topics.
Bid Protests
As government contracts attorneys, bidders often need guidance in challenge awards that violate procurement law. We represent many entities who want to file a bid protest based on solicitation and award improprieties. We also assist clients in bid protest defense. Our lawyers represent clients concerning protests in all forums, including the U.S. Government Accountability Office (formerly the General Accounting Office), the United States Court of Federal Claims, and to agency itself.
Investigations
During performance of a government contract, federal agencies such as Department of Justice, Inspector General and other agencies investigate businesses for alleged false claims, Foreign Corrupt Practices Act violations, accounting and ethics violations. Watson & Associates provide government investigation assistance by participating in audits as an integral part of the government contractor's team to improve the efficiency and quality of client audit responses and to minimize expense and disruption. Read more…
Codes of Conduct and Business Ethics
Companies that conduct business with the government need effective codes of conduct and business ethics and compliance programs. For more than 25 years, our attorneys have assisted clients of all sizes—from small businesses up to Fortune 100 companies—with worldwide operations and in evaluating and implementing their codes and compliance programs. We have worked with clients in most industries to address issues vital to an effective and efficient program of business conduct and contractor ethics. We have reviewed existing programs and helped clients enhance their programs to address emerging issues and stay abreast of best practices.
Contract Claims
Our government contract attorneys are experienced in the presentation of government contract claims, including acceleration, breach-of-contract, changes, delays and related costs, pricing and scheduling issues. Our goal is to obtain an early resolution for our clients. Our federal circuit court appeals lawyers formulate effective discovery and trial preparation plans so that disputed facts and issues are clarified and continuously assessed as the case moves toward settlement or trial. As part of our claims practice, we frequently appear before the various Boards of Contract Appeals and the U.S. Court of Federal Claims. Read more….
Government Construction
Watson's Construction Group practices almost exclusively in the interrelated areas of federal construction, surety and government contracts law. The group's experience spans the full range of legal tasks that arise in these areas. These include drafting and negotiating construction management, construction services and design contracts; miller act, advising clients during projects on avoiding claims or mitigating them. Read more…
Environmental Matters and 'Green Procurement'
Our government contract lawyers work closely with our businesses that perform environment assessment contracts. The government is moving more toward "green procurement policy." As a result, we now have expanded our government contract services for this particular reason.
False Claims Act, Fraud and Corruption
Statutory and Regulatory Guidance
We help clients interpret and respond to statutory and regulatory requirements. To successfully meet our clients' legal obligations and the government's needs, we maintain communications with key personnel in the government agencies, recommend new regulatory interpretations, research procurement policy and propose changes to existing statutes, regulations or directives to better serve client interests. Read more…
Suspension and Debarment
Our attorneys have successfully assisted clients in preventing a suspension or debarment. We have negotiated agreements in lieu of debarment and worked with the agency and client to remedy the specific problem and implement safeguards to ensure clients remain presently responsible.
Nationwide Representation
Government contract law allows our federal procurement attorneys to handle legal issues for clients in virtually any state. This includes Alaska, Arizona, Arkansas, California, Colorado, Connecticut, Delaware, Florida, Georgia, Hawaii, Illinois, Indiana, Kansas, Louisiana, Maine, Maryland, Massachusetts, Michigan, Minnesota, Mississippi, Missouri, Montana, Nebraska, Nevada, New Hampshire, New Mexico, New York, North Carolina, Ohio, Oklahoma, Pennsylvania, Rhode Island, South Carolina, Tennessee, Texas, U.S. Virgin Islands, Utah, Vermont, Virginia, Washington, Washington, DC, West Virginia, Wisconsin, and Wyoming
Call Our Government Contract Attorneys Today
If you are a small business, medium-sized corporation or large business, contact our government contract lawyers at Watson & Associates, LLC for cost-effective solutions. Call toll free at 1-866-601-5518 or Call our Washington, DC office at 202.827.9750.
Washington, DC
1629 K Street, N.W.
Suite 300
Washington, DC 20006
(202)827-9750
(866)601-5518 (Toll Free) Corporate Office
Online Resources
8a certification Teaming Agreements Bid Protests Termination for Convenience Termination for Default GSA Schedules Contract Claims Consulting SBA Size Appeals GAO