Government Contract Management Services
Federal Procurement Lawyers & Consultants Helping You to Avoid Adverse Actions.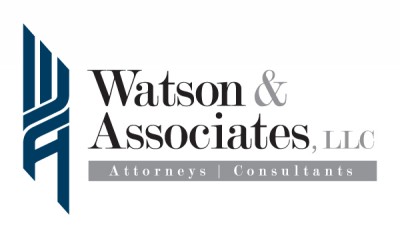 Call Our Experts Today For Immediate Assistance 1(866) 601-5518.
Watson & Associates, LLC provides government contract management and legal services to federal contractors across the Unites States. After you are awarded your first (or second) government contract, the burden of adequate contract management and compliance increases. Our federal government procurement attorneys and consultants have sat of the other side of the table and bring broad expertise to federal contract management.<!xml:namespace prefix = o /><!xml:namespace prefix = o /><!xml:namespace prefix = o /><!xml:namespace prefix = o /><!xml:namespace prefix = o /><!xml:namespace prefix = o /><!xml:namespace prefix = o /><!xml:namespace prefix = o /><!xml:namespace prefix = o /><!xml:namespace prefix = o /><!xml:namespace prefix = o /><!xml:namespace prefix = "o" /><!xml:namespace prefix = "o" />
Minimize Overhead without Cutting Quality
The agency wants to ensure that contracts remain financially sound and still uphold their contractual obligations. Given the tough economy, Watson's government contracting team has expanded its business solutions to government contract management. Our skill and legal expertise in all FAR regulations and government contract law allows us to adequately protect your interests. Our management services include:
·

Thoroughly reviewing and educating you about your federal contract

·

Addressing modifications and scope changes

·

Addressing legal disputes with the agency on your behalf

·

Review and adoption of adequate in-house compliance programs

·

Overseeing quality assurance programs for compliance


Contract Management Services for Federal Agencies


Government contracting agencies are facing work force reduction. They simply have to do more with less. Watson & Associates can provide contract management and consulting services to offset the government's shortfalls. When the government chooses to outsource some challenging procurement areas, our government contract management consultants can bring solid experience to the table. We also engage in civil litigation between prime and subcontractors.
Our Government Contract Management Services Include:
·

Procurement Integrity shortfalls

·

Assessment of procurement trends and improvement areas

·

Contract management, file documentation and identifying statutory shortfalls

·

Improvement of the procurement process to meet presidential mandates

·

Quality Assurance training
Nationwide and Overseas Representation
Federal law allows our government contract lawyers to represent clients regardless of their resident state. Watson & Associates can represent businesses in Alaska, Arizona, Arkansas, California, Colorado, Connecticut, Delaware, Florida, Georgia, Hawaii, Illinois, Indiana, Kansas, Louisiana, Maine, Maryland, Massachusetts, Michigan, Minnesota, Mississippi, Missouri, Montana, Nebraska, Nevada, New Hampshire, New Mexico, New York, North Carolina, Ohio, Oklahoma, Pennsylvania, Rhode Island, South Carolina, Tennessee, Texas, U.S. Virgin Islands, Utah, Vermont, Virginia, Washington, Washington, DC, West Virginia, Wisconsin, and Wyoming.
Our U.S. firm also helps DOD contractors in Afghanistan and Iraq construction efforts.
Cities in which we practice include Anchorage, AK; Atlanta, GA; Austin, TX; Chicago, IL; Colorado Springs, CO; Dallas, TX; Denver, Colorado; Indianapolis, IN; Las Vegas, NV; Los Angeles, CA; Miami, FL; Philadelphia, PA; San Antonio, TX; San Diego, CA; San Francisco, CA; San Jose, CA; Santa Clara, CA; and Tampa, FL.
Contact Us
| | |
| --- | --- |
| If you are government contractor seeking sound contract management and legal oversight, or a federal agency seeking consulting and management services, contact Watson & Associates, LLC at 1-866-601-5518. | |
Watson & Associates,LLC
925 South Niagara Street, Suite 600
Denver, Colorado 80224
(720) 941-7200
(866) 601-5518 (Toll Free)