Government Contract Lawyers
Cost-effective Legal Solutions to Government Contractors in Washington, DC and Nationwide.<!xml:namespace prefix = u1 /><!xml:namespace prefix = u1 /><!xml:namespace prefix = u1 /><!xml:namespace prefix = u1 /><!xml:namespace prefix = u1 /><!xml:namespace prefix = u1 /><!xml:namespace prefix = "u1" /><!xml:namespace prefix = "u1" /><!xml:namespace prefix = "u1" /><!xml:namespace prefix = "u1" /><!xml:namespace prefix = "u1" /><!xml:namespace prefix = "u1" /><!xml:namespace prefix = "u1" /><!xml:namespace prefix = "u1" /><!xml:namespace prefix = "u1" /><!xml:namespace prefix = "u1" /><!xml:namespace prefix = o /><!xml:namespace prefix = o /><!xml:namespace prefix = o /><!xml:namespace prefix = o /><!xml:namespace prefix = o /><!xml:namespace prefix = o /><!xml:namespace prefix = "o" /><!xml:namespace prefix = "o" /><!xml:namespace prefix = "o" /><!xml:namespace prefix = "o" /><!xml:namespace prefix = "o" /><!xml:namespace prefix = "o" /><!xml:namespace prefix = "o" /><!xml:namespace prefix = "o" /><!xml:namespace prefix = "o" /><!xml:namespace prefix = "o" />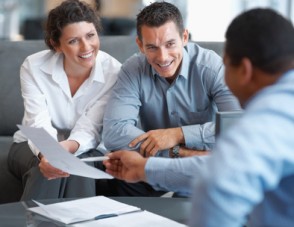 Toll Free 1866-601-5518 or 202.827-9750 in Washington, DC . – Free Initial Consultation.
As a federal government contractor, you are now subject to more scrutiny than ever before. Agencies are mandated to oversee every phase of the procurement process. From bidding through performance and all the way to contract closeout. The Department of Justice has increased investigations and oversight by 230%. Contractors are now required to have mandatory internal policies for service contracts over $5million. Yet many companies have not yet complied. The bidding process has become more fierce and bid protests are consistently increasing. Both our Washington, DC and Colorado government contracts law firm has increased services to help companies to become compliant and to develop strategies to increase revenues and to stay compliant.
The government contracts law firm of Watson & Associates, LLC has the experience and skill to represent large or small federal contractors in simple or complex legal disputes such as government contract claims, Appeals, bid protest, breach of contract and other litigation. Our law firm has successfully counseled and represented contractors in a wide array of critical concerns. When you are awarded a federal government contract, you also inherit substantial liability in the event of a breach or termination. Small Businesses especially can even become bankrupt if the agency prevails on a claim. This is where our seasoned government contractor dfefense attorneyscan help you.
Services include:
Outside counsel services

Bid protests

: Arguing bid protest and bid mistake issues

Breach of contract disputes

Partnerships and Joint Venture contracts

Negotiations

Appeals

Reviewing socio-economic compliance, such as Disadvantaged Business Enterprise (DBE), Minority-Owned Business Enterprise (MBE), Women-Owned Business Enterprise (WBE), and Service-Disabled Veteran-Owned Small Business Concern (SDVO SBC)

Contract Claims and Litigation: Attorneys representing clients in contract claims before federal courts, including

GAO.
Current Clients
Our Government contracts law firm serves as counsel to various businesses across the country. Clients also fall within a variety of industries including freight, manufacturers, construction, medical, aircraft and service industries. Our current assignments include:
Development of internal government contract policy

Providing advice on responding to solicitations and RFPs

Contract Management

, Compliance and quality assurance

Special counsel on unique projects

General and specific consulting to small and large businesses
Small Business Contracting
The government is required to set goals for small business awards. Generally, 23% of federal projects should go to small businesses. Watson & Associates lawyers assist small businesses by creating sound business initiatives and road maps that improve their success rates. More specifically, we can help with:
· Teaming Agreement and Joint Venture Disputes
· SBA 8a terminations & appeals
· Subcontracting plans
· SBA inquiries
· Service Disabled Veteran Owned (SDVOSB)
· Small Business Size Protests
· Guidance under FAR 19
· Native American government contracting
· Litigation & Appeals
Register for our 2106 Government Proposal Training Classes.
Federal law allows each government contracts lawyer at Watson & Associates to represent businesses in Alaska, Arizona, Arkansas, California, Colorado, Connecticut, Delaware, Florida, Georgia, Hawaii, Illinois, Indiana, Kansas, Louisiana, Maine, Maryland, Massachusetts, Michigan, Minnesota, Mississippi, Missouri, Montana, Nebraska, Nevada, New Hampshire, New Mexico, New York, North Carolina, Ohio, Oklahoma, Pennsylvania, Rhode Island, South Carolina, Tennessee, Texas, U.S. Virgin Islands, Utah, Vermont, Virginia, Washington, Washington, DC, West Virginia, Wisconsin, and Wyoming.
Our U.S. firm also helps DOD contractors in Afghanistan and Iraq construction efforts.
Cities in which we practice include Anchorage, AK; Atlanta, GA; Austin, TX; Chicago, IL; Colorado Springs, CO; Dallas, TX; Denver, Colorado; Indianapolis, IN; Las Vegas, NV; Los Angeles, CA; Miami, FL; Philadelphia, PA; San Antonio, TX; San Diego, CA; San Francisco, CA; San Jose, CA; Santa Clara, CA; and Tampa, FL.
Government Construction Matters
If you are a government construction contractor, you can also rely upon our government construction attorneys to assist you with the various matters that may arise. Our national construction clients frequently call upon our lawyers for advice on:
Contact our Washington Attorneys Today
If you are seeking cost-effective and prompt resolution, call the Washington DC government contracts attorneys at Watson & Associates at 202.827-9750 Ext 9750 in Washington, D.C. or 866.601.5518 or e-mail us at attorney@governmentcontractconsultant.com for a Free Initial Consultation.
Watson & Associates, LLC
13721 East Rice Place, Suite 106
Aurora. Colorado 80015
(866) 601-5518 (Toll Free)
Or
Washington, DC Government Contract Lawyers at 202.827.9750
Online resources
GAO Board of Contract AppealsUS Supreme CourtGovernment Business OpportunitiesCCR Small Business AdministrationMain Website