Court of Federal Claims Bid Protest Attorneys
<!xml:namespace prefix = "o" /><!xml:namespace prefix = "o" /><!xml:namespace prefix = "o" />
Call us Today Toll Free 1866-601-5518 or 202.827-9750 in DC – Free Initial Consultation.
As a government contractor, you have the right to file a bid protest before the U.S. Court of Federal Claims (COFC). As compared to a GAO bid protest, you are not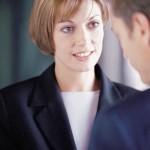 under such stringent time constraints. However, when filing a bid protest in the Court of Federal Claims, you may want to do quickly in order to take advantage of possible temporary restraining order (TRO) advantages. Having a government GAO bid protest lawyer on your team can help you to sort through the red tape and focus on the merits of your case.
With law offices in Washington, DC and in Denver, Colorado, our top Court of Federal Claims lawyers are strategically positioned to help our clients with bid protest intervention, filing a bid protest, or appeal a Contract Disputes Act Claim after the contracting officer has given final decision.
Our government contract attorneys litigate a variety of GAO protest disputes: We are strategically positioned to handle a wide range of government contract protest issues including: solicitation defects, GAO protest past performance information disputes, technical evaluation, price realism GAO Protests, agency corrective action, undisclosed government estimates, best value determination, GAO protests for set-aside decisions, technical proposal risk evaluations, unduly restrictive solicitations, brand name bid protests, failure to follow solicitation and evaluation criteria and more. See below for more.
Bid Protest Before Award
· Overly restrictive requirements
· Sole source decisions
· Competition in Contracting Act violations
· Obvious and vague solicitation requirements
· Set-aside GAO protests
Post-award Protests
· Improper agency evaluations
· Competitive range determinations
· Lack of meaningful discussions
· Organizational conflicts of interest
· Improper past performance evaluations
· Price reasonableness and price realism government contract protest
· Disparate treatment and inconsistent evaluations
· Improper best value determinations and cost-technical trade-offs
· Native American government contracts
· Free Initial Consultation
· Flat Rates Available in Some Cases
· Over Three Decades of Government Contracting Experience
A government contracts attorney at Watson & Associates, LLC can help you to prepare or defend your case. Our professionals bring a vase amount of experience to the table.
The Court of Federal Claims has many important advantages over bid protests filed with GAO. First the Court of Federal Claims considers violations of law or regulations and arbitrary and capricious agency action; the GAO can only consider violations of law or regulations. Second, the GAO process permits the agency to "fix" its problems through the Agency Report prepared after the bid protest is filed, effectively moving the goal posts during the protest itself by permitting it to add facts to the case. The Court of Federal Claims locks the agency into its pre-filing position for a decision on the merits. Finally, federal judges can simply be more independent than GAO hearing examiners, who are federal lawyers.
Our Washington, DC Office is located at 1629 K Street, N.W., Suite 300, Washington, DC. 20006-1631. Call us at 202-827-9750.
<!xml:namespace prefix = "u1" /><!xml:namespace prefix = "u1" /><!xml:namespace prefix = "u1" />
Aggressively Protect Your Rights
The government contracts attorneys at Watson & Associates, LLC can help you to litigate your bid protest at the COFC. The process is more formal that at the GAO level and may cause an increase in legal fees. However, if the stakes are high, then this avenue may prove to be the best choice. We can help in bid protests alleging:
Source Selection Methods Contrary to the Solicitation

Unlawful Past Performance Evaluations

Violation of Buy American Act

Technical evaluation - Documentation

Past performance - Relevance, problems encountered, corrective actions

Improper Trade-offs

Technical evaluation – Documentation
Contact us
For bid protest litigation at the Court of Federal Claims, Contact our government contract bid protest lawyers at 1-866-601-5518.
Watson & Associates, LLC
1629 K Street, NW, Ste 300, Washington, DC, 20006
202.827.9750
or
925 South Niagara Street, Suite 600
Denver, Colorado 80224
720.941.7200
or Toll Free
1-866-601-5518.
Call our Court of Federal Claims Bid Protest or Contract Appeals Lawyers Today.